Investors - Board & Management - PIERA MAGNATTI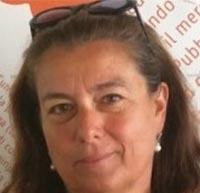 Piera Magnatti
Independent Director
---
Economist, he has collaborated with NOMISMA for over 30 years, covering various roles, including Chief Executive Officer and General Manager of the company, managing the organization, made up of about 50 permanent employees and collaborators, but also activities of an extraordinary nature.

She has also dealt with local development, industrial policy, research and innovation, creation and development of new production units and innovative startups, evaluation.
He is currently:

• from 1 January 2022 PNRR Expert for Monitoring and Management of Complex Projects for the Emilia Romagna Region

• since 2013 member of the two evaluation units "Industry, crafts, Services" for the earthquake in Emilia Romagna

• since 2018 Member of the Committee of Experts for guidance, evaluation and monitoring activities pursuant to art. 9 of the L.R. 7/2002 of the Emilia Romagna Region Promotion of the regional system of industrial research, innovation and technology transfer activities.

She was also

• since 1996 Independent Evaluator on behalf of the European Commission on research and innovation projects

• from 1996 to 2001 Professor of Industrial Economics at the Faculty of Political Sciences of the University of Bologna, Forlì branch

• from 2001 to 2004 consultant of Confindustria (Rome) for the development of the South

• from 2006 to 2007 Advisor to the Minister of Agricultural, Food and Forestry Policies on Structural Policies and Local Development

• in 2013-14 member of the Support Unit for the identification of strategies and political priorities of the Minister of the Environment and the Protection of the Territory and the Sea

• from 2013 to 2018 Chairman of the Board of Directors of Lepida S.p.A.

• from 2014 to 2017 Member of the Scientific Council of ISPRA

• in 2015 operational director of RIBES - Italian Health and Wellness Network

• from 2016 to 2020 member of the Executive Council of Manageritalia Emilia Romagna

• from 2018 to 2021 director of the REI Foundation (Reggio Emilia)

• from 2018 to 2021 President of the Scientific Committee of the Emilia Romagna Digital Agenda

• from February 2019 to June 2021 director of the Cluster Marche Foundation.