Investors - Board & Management - VALENTINO BRAVI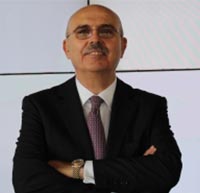 Valentino Bravi
Independent
---
Director Valentino Bravi, born in Pavia on 10 March 1957, has been the CEO of the TAS Spa GROUP - since May 2009, a company listed on the Mercato Telematico Azionario and which operates in Italy and abroad specializing in the development and marketing of software products, consultancy, assistance and maintenance of solutions for the banking, financial and public administration sectors. TAS also offers services in SaaS (Software as a Service) in the same areas, using its own applications.
The Company is one of the main operators in terms of payment systems, e-money, treasury and interbank networks.

From 2015 to 2018 he was Vice President of RETELIT Spa one of the main Italian operators of data services and infrastructures for the telecommunications market.

From 2014 to 2015 he was councilor of the IUSS - University Institute of Higher Studies of Pavia.

From June 2012 to June 2013 he was Chief Executive Officer for the strategy for the development of the international market and for the evolution of the offer of Screen Service Spa, a group listed on the Mercato Telematico Azionario. Leading company in Italy and in the world in broadcasting and radio link systems.

From January 2007 to 2009 he was CEO and General Manager of T-Systems Spa (Deutsche Telekom GROUP), a leading company for the management of Information Technology and Telecommunications (ICT) of multinational groups and public institutions. Represents the Corporate Customer division of Deutsche Telekom and offers integrated solutions to connect business and society.

From 2003 to 2006 CEO & General Manager of the ETNOTEAM Spa GROUP, an important Italian company specialized in innovation in the ICT sector.

From May 2000 to July 2003 he managed the SIEMENS BUSINESS SERVICES Group in Italy -. also actively participating in the international management committees of the Group "Executive Team International" and "Senior Management Team" to which all decision-making responsibilities at operational and strategic level were delegated for Siemens Business Services International.

From 1988 to 2000 in COMPUTER ASSOCIATES where he held various managerial roles at local and international level: CEO Italy, South Europe, Legal Representative of the European Holding and Senior Executive Vice President International.

From 1981 to 1988 in the Pirelli Group with various positions including Head of the Data Base & Data Communication Department, of the Value Added Geographic Network services and of the Sales Support. Previously he worked in the Montedison Group in the telecommunications sector and in the Olivetti Group in Syntax Spa.